Brown Butler strengthened his team and made a series of promotions.
The Leeds-based accounting firm has hired Nigel Thomas who joins as head of audit and accounts.
He works with a variety of industries including manufacturing, real estate, construction, retail and agriculture.
Along with this new hire, the firm has promoted Zoë Marshall, John Fenton and Adam Barnes to new senior audit and accounts positions.
Marshall has nearly 20 years of knowledge acquired in general medicine. In her new role as Account Manager, she assists a large portfolio of companies with a wide range of accounting matters, including the complex preparation of VAT returns.
Fenton has supported clients across the country with its auditing and accounting expertise for over 20 years. He specializes in the legal control of companies.
Barnes also took on a management role in the same department. He joined the firm 15 years ago straight out of school and gained various qualifications within the firm. He now works with clients ranging from small owner-managed businesses to multi-million pound global corporations.
John Brear, Director and Principal of Brown Butlers, said: "As we look to the future, we need to ensure that we have a leadership team that can support our customers and our own aspirations as a business.
"The recruitment of Nigel, alongside the promotion of Zoë, Adam and John, is an important milestone for us and a reflection of the growing demand for our services in Yorkshire and beyond."
:::
Sheffield-based recruitment specialists Brewster Partners have welcomed some new faces to the team.
Brigitta Zsigmond comes to the company with several years of recruitment experience.
Jamie Hawksworth, a business and information technology graduate, is new to the recruiting industry but has worked in the insurance industry for over seven years.
Pete Shillito, Managing Partner, said: "We are delighted to welcome Brigitta and Jamie to the team.
"We believe they will fit perfectly into our pleasant work environment and contribute to the strong team spirit, where the goal is to be the employer of choice in the recruitment industry."
:::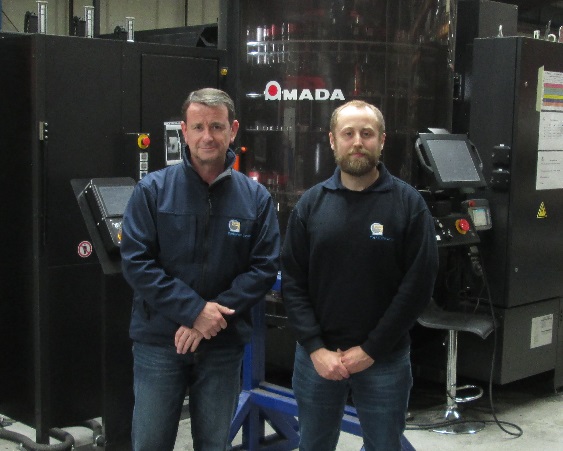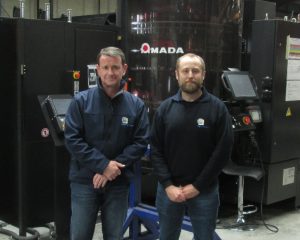 The management team of a laser cutting and sheet metal fabrication company has grown with the appointment of two additional senior managers.
Russ Capstick has joined Yorkshire Laser and Fabrication (YLF) in Normanton as Design Manager while Sam Pearce has been recruited as Quality Manager.
Both have extensive manufacturing experience, having worked for several years for a major lighting company for which YLF had supplied laser cut parts.
YLF MD Matt Orford said: "It's becoming a kind of co-worker reunion here with Sam, Russ and our COO Cheryl Reidy having all worked together before. However, YLF not only benefits from this in terms of individual skills and know-how, but also from their combined experience.
"This will help us strengthen and improve certain ways of working, ensuring that we are well placed to maximize any business development opportunities that arise in the future."